You're a person, not a policy.
Trusted Choice® agencies are insurance and financial services firms whose access to multiple companies and commitment to quality service enable us to offer our clients competitive pricing, a broad choice of products, and unparalleled advocacy.
Trusted Choice® agencies are dedicated to you and are committed to treating you as a person, not a policy.  To that end, they've all vowed to abide by the pledge of performance you see to the right.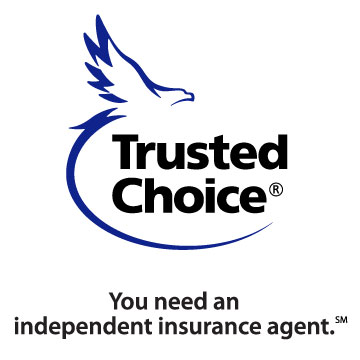 Work with you to identify the insurance and financial services that are right for you, your family or your business and use our access to multiple companies to deliver those products.
Guide you through the claims process for a prompt and fair resolution of your claim.
Help you solve problems related to your coverage or account.
Explain the coverages and options available to you through our agency, at your request.
Return your phone calls and e-mails promptly and respond to your requests in a timely manner.
Provide 24/7 services for our customers, offering any or all of the following: emergency phone numbers, Internet account access, e-mail and call center services.
Use our experience and multiple company relationships to customize your coverage as needed.
Commit our staff to continuing education so they may be more knowledgeable in serving you.
Treat you with respect and courtesy.
Conduct our business in an ethical manner.
We pledge this to you, our clients and ask that you let us know if we fail to meet our commitment, so we may take corrective action.
Put our experience to work for you!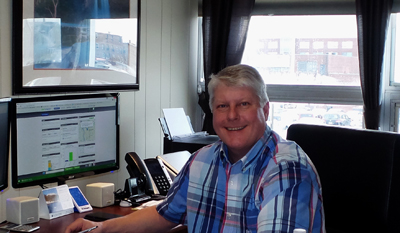 Ronald Corriveau CPCU, AAI
President
37 years
Ron began his insurance career in 1981 as an agent for MetLife in their Manchester office.  In 1983 he was hired as Insurance Manager for the New Hampshire division of the American Automobile Association.  During that time he earned the Accredited Adviser Insurance (AAI) designation and began studing for the Chartered Property & Casualty Underwriter (CPCU) designation.
In 1988, Ron joined the William Parker Insurance Agency in Manchester as their personal lines manager.  When the agency was sold in 1990, Ron became a partner and Vice President of a new Independent Insurance Agency established by Arthur "Chip" Card called New England Risk Management.  In 2001, Ron acquired 100% ownership in New England Risk and continues to serve as President.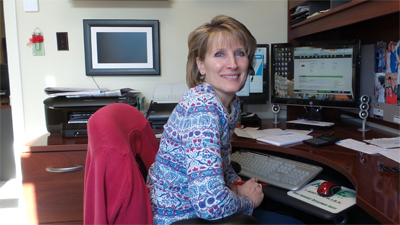 Ann Corriveau
Office Manager
27 years
Ann began her insurance career in 1988 as an assistant to Gary Wallace, a local life insurance agent and financial adviser.  In 1996, after a few years off to be a full time Mom, Ann obtained her NH Insurance producer license and joined New England Risk Management as a Customer Service Representative.
Being very knowledgeable and friendly, Ann strives to meet all of our customers insurance needs, giving them the peace of mind that they made the right decision doing business with New England Risk Management.
In addition to her office management responsibilities, Ann is also our social media liaison.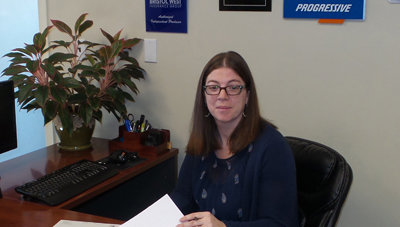 Lynn Vadnais
Customer Service Manager
25 years
Lynn started her insurance career in 1994 with North American Specialty Insurance Company in Manchester, NH and quickly worked her way to Underwriter Assistant position.  In 1998, Lynn obtained her New Hampshire producers license and was hired by a local Independent Insurance Agency as a Customer Service Representative,
In 2000, we recruited Lynn to our team as Manager of Customer Service!  Since then, our customers have benefited from  Lynn's knowledge, experience and great personality.
The days are longer and the sun is warmer. Spring is upon us and we're all itching to feel that summer heat. The winter melting can cause some serious problems for your spring time adventures. The harsh winter months do a number on our roadways as the ice and snow...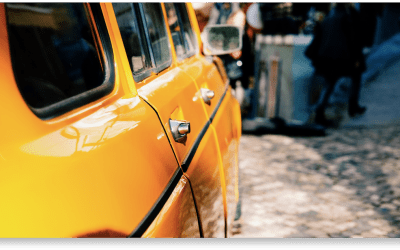 Do I need to buy car insurance when traveling in Europe? Yes. Auto insurance policies issued in the U.S. typically extend liability coverage only to the U.S., Canada and Puerto Rico.
According to the Insurance Information Institute: Liability claims related to dog bites and other dog-related injuries cost homeowners insurers $797 million in 2019, The number of dog bite claims nationwide rose to 17,802 in 2019, from 17,297 in 2018. The...