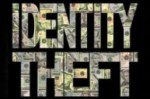 How Identity Theft Insurance Can Give You Peace of Mind
Modern-day life is complex and becoming more confusing every day. From online banking to electronic medical records, it sometimes can seem as though the entire world has access to your most private information.
Unfortunately, with more than 9 million Americans victimized by identity theft each year with an average loss of roughly $5,000, the risk of privacy invasion and overt fraud is very real. One way to combat this growing problem is with an identity theft insurance policy.
Identity theft insurance provides an additional layer of protection against unauthorized charges and costs related to the illegal use of your Social Security number, credit card, or banking and other private data.
What Is Covered
Most identity theft policies pay for out-of-pocket expenses, including lost wages, certified mail, notary and legal fees, and other miscellaneous charges. According to the Privacy Rights Clearinghouse, victims spend an average of 22 workdays trying to dispute charges and rectify records.
Is it a Good Investment?
Critics note that credit card balances are already covered if properly reported in the required period of time, but that does little to assist victims with the additional costs incurred to restore their credit and banking data. This valuable coverage can be added to your Homeowner insurance policy for as little as $25 per year. Please call us to add this protection to your homeowner insurance policy.